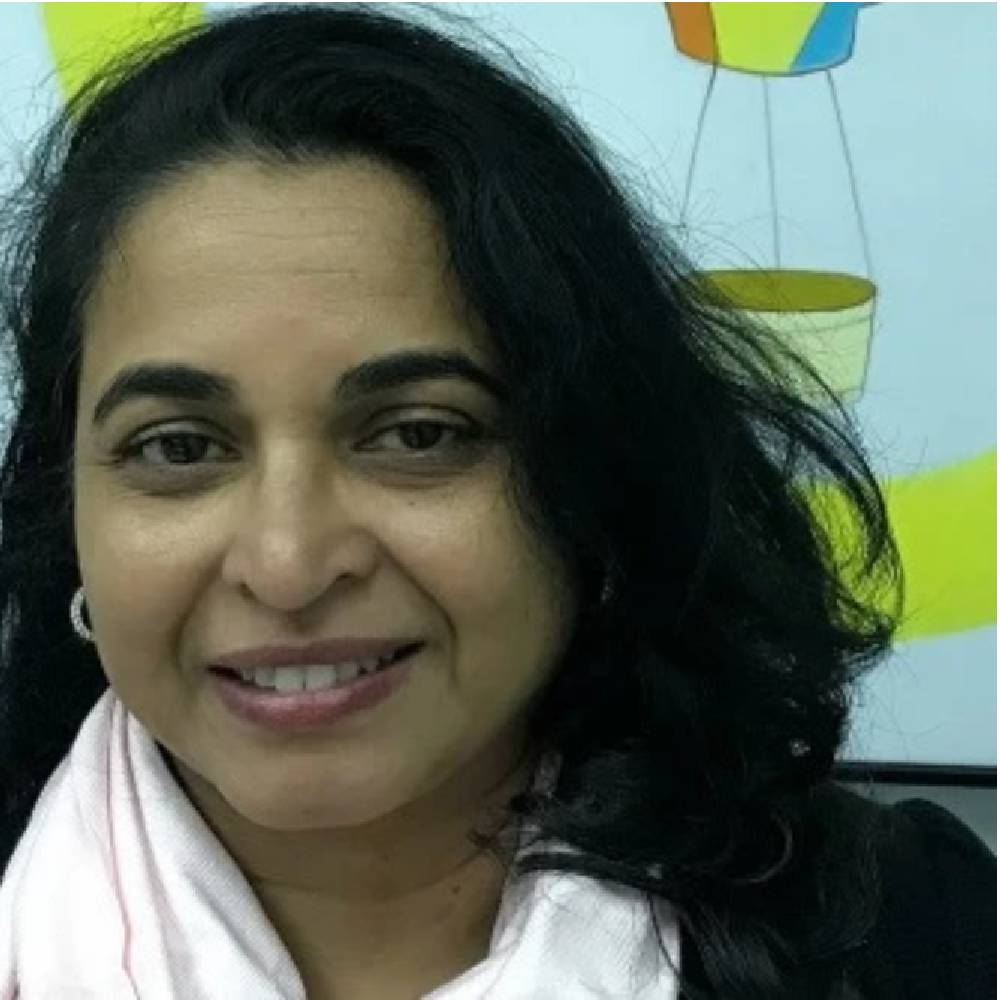 Sindhu Nair
At The Zubin Foundation, Sindhu is responsible for running support groups for women and girls and parents with children with special needs, raising awareness of mental health in the ethnic minority community and supporting our women and girls initiatives. Sindhu has a Masters in Counseling degree (Distinction) from Monash University, Australia and a Masters in Public Administration from the University of Madras, India. She has worked in the UK, Canada and Hong Kong.
She has worked as a special needs teacher in Hong Kong and the UK and has considerable experience in working with children and young people. She has helped them address stress, including examination stress. She has also worked with children with low self-esteem. She has counseled teenagers and young children with PTSD, anxiety and depression. Sindhu gained a broader experience in counselling whilst working at Christian Action, Hong Kong and International Social Service (ISS), Hong Kong where she counselled refugees and asylum seekers.
She is passionate about women's empowerment and is a strong believer in education, especially for girls. She has helped refugees and asylum seekers understand the importance of education and personally helped children under the age of 18 years to pursue full time education. Whilst working at ISS, Sindhu also educated women on healthy eating and the benefits of providing children with a healthy and balanced diet. She also emphasises the importance of maintaining a healthy life style in order to achieve good mental health. Sindhu is a registered member of the British Association of Counseling and Psychotherapy (BACP).