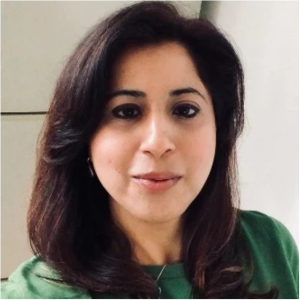 Rabia Siddiqi
Rabia is a mental health counsellor, supporting the Ethnic Minorities Well-being Center. In her counselling practice, Rabia adopts an integrative, multicultural, and person-centered approach
to address issues such as depression, anxiety, trauma, and interpersonal relationships. Her passion is to empower people through knowledge and skills, enabling them to deal with their
emotional and social hurdles.
At The Zubin Foundation (TZF), Rabia is responsible for providing counselling support to adolescents and adults. She is also supporting TZF in raising mental-health & well-being
awareness through a series of webinars/seminars for the Ethnic Minority community. In addition, she designs and leads "autism awareness" workshops for parents of non-Chinese-speaking
children with special education needs.
Rabia holds a Master of Counselling degree from Monash University, Australia, and a Masters of Science in Applied Psychology from University of the Punjab, Pakistan. She is also a certified
Acceptance and Commitment Therapist (ACT) for adolescents. Rabia is a full member of the Hong Kong Professional Counselling Association (HKPCA) and Hong Kong Society for Counselling and Psychology (HKSCP).